Sofas are the focal point in any living room. But with so much to consider when buying one of your home's most essential pieces of furniture, it's easy to get overwhelmed.
From the best design styles to the coziest cushions, our buying guide covers everything you need to know to buy the Albany Park sofa that complements your home and lifestyle
1
Get out the measuring tape
There's nothing more frustrating than buying a new piece of furniture that doesn't fit into your home — believe us, we know! So before anything else, get your tape out and start measuring.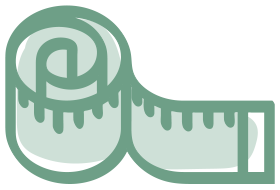 Start by planning the space your sofa will be working with.
One tip for making sure that your sofa will fit in your space is using painters' tape to map out the amount of space it requires. Make sure that you have enough space to walk around it and to open doors and drawers once it's in place.
Write down the sofa depth (D) and sofa width (W), and consider the height of the sofa (H) if your room has radiators or shelving.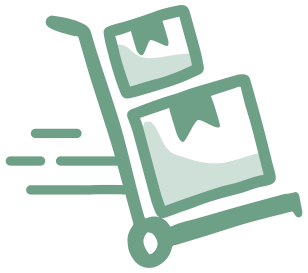 Found a sofa that is the perfect fit for your room?
Now it's time to get it through the front door. With Albany Park, that is one more concern to cross off your list. All our sofas are delivered in easy—to—move boxes, intentionally designed to maneuver through tight spaces.
2
Choose the right sofa for yor home
Every sofa is different and each comes with its own benefits. Now that you know how big your sofa should be, let's pick one that fits your home and lifestyle just right!
3 Seaters Sofa
If this is your first choice, you're not alone. The traditional 3 seater is a popular and versatile option when buying a sofa. Our 3 seaters are between 82 and 87 inches wide which means you'll have enough space to cuddle with your loved ones, stretch out and relax, or take a quick nap.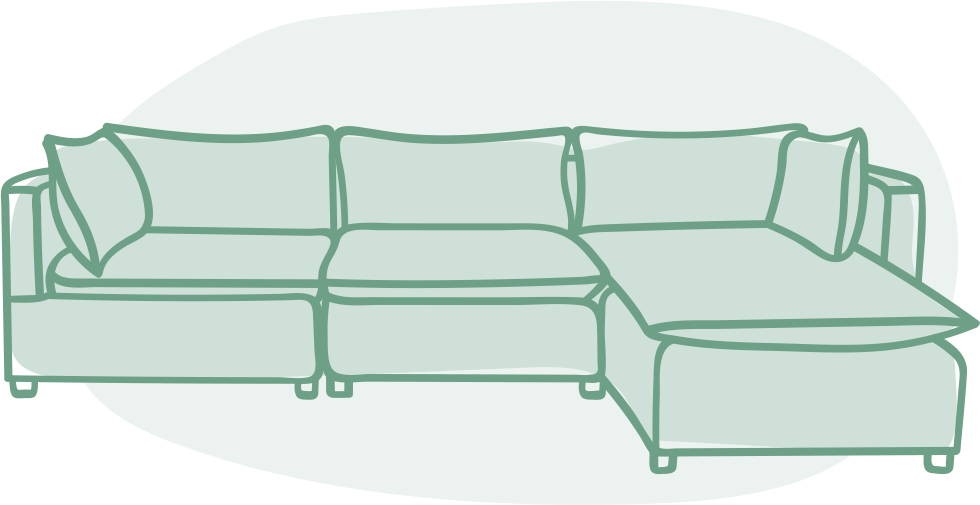 Sectional Sofas
As a more sizable alternative to conventional sofas, a sectional is your go—to option if you have a big family or regularly host a crowd — or even if you're more into lounging and putting your feet up than perching. With room for more than 4 people, sectionals can really help maximize the seating space options even in smaller rooms.
At Albany Park, we offer 2 types of sectionals:
Chaise:The Park sectional offers an extra lounging space by combining a 2—seater and a chaise. When it comes to configuration, you can either choose a left—facing or a right—facing style.
Modular:The modular Kova sofa is all about flexibility. You can combine the modular pieces to create an L or U—shape configuration that you can easily rearrange at a whim.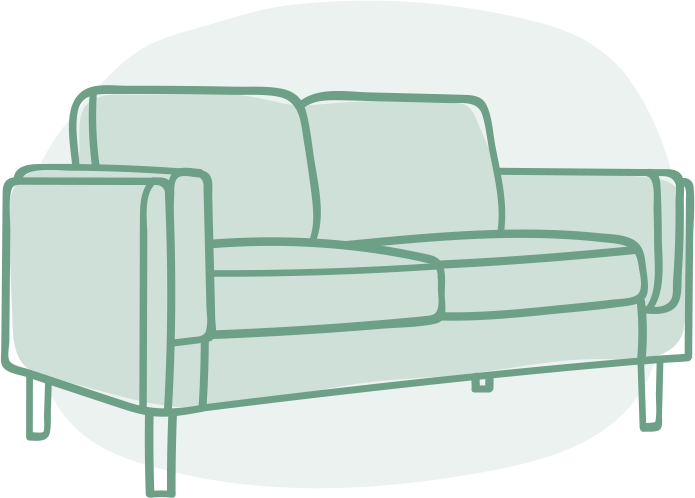 Loveseats
Also known as apartment sofas, loveseats are the best option for a cozier living room. Just as deep and high as a traditional sofa, our loveseats have enough room for two and are just as comfortable if you want to lounge by yourself.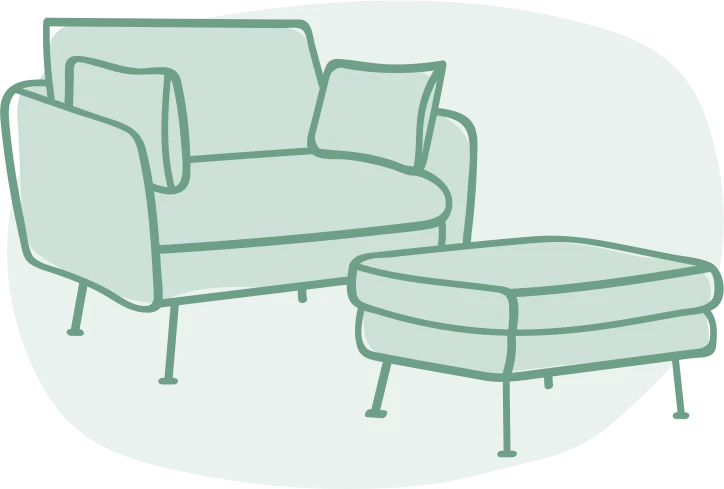 Armchairs & Ottomans
What armchairs and ottomans lack in seating space, they make up for in versatility. While armchairs can be the perfect finishing touch to a living room, ottomans can be combined with your sofa to offer extra comfort or can be used as a coffee table or stool.
3
Pick a head-turning style
Have you ever heard that a sofa makes a room? A sofa plays such a vital role in setting the tone for a room, that choosing the right one can be daunting.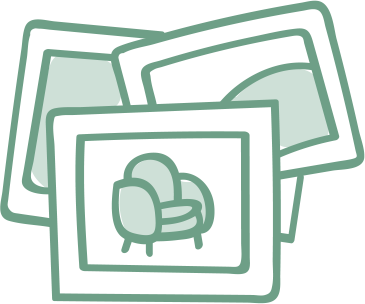 Save photos of sofas that inspire you
One tip to make it more fun is to start by saving photos of sofas that inspire you. If particular shapes, colors or finishes keep appearing in your inspiration board, you have yourself a winning style!
At Albany Park, we made it easier to decide, by creating three gorgeous, timeless designs that will fit any decor style:
Mid-Century Mordern
Contemporay Style
Minimal Style
Albany Collection
Park Collection
Kova collection

Simple design, characterized by a clean—lined, rectangular shape. This sofa can easily become the center of the decor, especially in modern minimalist homes.

Personalize further by choosing between walnut or golden legs.

Chic design with an inviting plush look and feel. With its contemporary lines and timeless sophistication, this sofa will easily steal the scene in any room.

Choose between golden or matte black legs and match them with any other decor details in the living room.

Kova's minimalist design and neutral colors fit seamlessly in contemporary homes. Featuring oversized, cloud—soft cushions, Kova is the perfect balance between modern design and ultimate comfort.

Available Colors:

Available Colors:

Available Colors:
4
Know your material
Your sofa's materials are as important as its looks. If you're looking for a high—quality sofa that's built to last, you're at the right place. Let us tell you why.
Frames
Behind a long—lasting sofa, there's always a sturdy frame. That's why all our sofas have kiln—dried hardwood frames.
So, what is kiln-dried hardwood?
When harvested, hardwood (such as oak, ash, or beech) is dried in hugeovens, named kilns.
And why does it matter?
Drying hardwood in a kiln, removes approximately 90—95% of moisture from the wood. This finish prevents wood from warping and shrinking with changes in humidity and temperature leading to a strong frame that will last for decades.
But that's not all!
It's also important to consider how the frame is put together. Reinforced joinery is the foundation of a sturdy frame. That's why we use corner blocks that are screwed into place to strengthen our sofas' frames.
Cushions & Filling
There's no doubt kiln—dried hardwoods are the sturdiest of sofa frames. But when it comes to choosing the filling that makes the most comfortable sofa, the answer is on how soft or firm you want it to be.
| Supportive Comfort | Plush Coziness | Ultimate Cloud-softness |
| --- | --- | --- |
| Albany Collection | Park Collection | Kova collection |
| | | |
| Seat cushions have pocket coils (1) surrounded by high—density foam (2) and mattress quality memory foam. While the two layers of foam provide a comfortable sit, the coil springs give you additional support. | Seat cushions have mattress quality foam (1) topped with a layer of cruelty—free synthetic feathers (2). It's a happy medium between the soft sit of feather—filling and the form holding only foam can provide. | 100% feather blend (1) cushions are ideal if you like to sink into your sofa. To maintain their soft support, feather—filled cushions need regular plumping. |
| Perfect for taking a nap | The best choice for a home with children | There's no better place to sink-in-and-stay |
Fabric
The right fabric (or upholstery) should fit your lifestyle and not the other way around. Do you have kids, pets, or like to invite friends over for drinks? So do we! That's why all our fabrics are super easy to clean and maintain.
At Albany Park, we offer three types of upholstery:
| | | |
| --- | --- | --- |
| | | |
| Velvet | Fabric | Vegan Leather |
| No other fabric brings a more luxurious and plush feel than velvet. Velvet is highly durable and is the perfect fabric for pet owners. | Hardwearing, but extremely soft to the touch, our fabric sofas can truly stand the test of time without sacrificing comfort. | A more affordable, cruelty—free alternative to natural leather that carries much of the same benefits as leather. |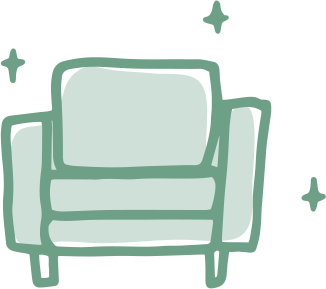 Caring for your Albany Park couldn't be easier
1
Regularly vacuum and dust the fabric with a microfiber cloth to remove any dust/debris that may cause the fabric to stain/dull.
2
To clean stains, dampen the corner of a clean white cloth with water and dab the stained area.
3
To help prevent stains, you can use Scotchgard on your Albany Park sofa.
Should you request fabric swatches?
We always encourage our customers to request fabric swatches of the sofas they are interested in. You will get a better feel of the fabric and know for sure if it's what you're looking for. You can do so by emailing us at hello@albanypark.com
5
Ready to make decision?
Choose from our three collections designed just for you.
Albany Collection
Park Collection
Kova Collection
Types Available
3 Seater Sofa, Loveseat, Armchair and Ottoman
3 Seater Sofa Armchair and Ottoman
4 Seater Style Mid-century modern Contemporary
Style
Mid-Century Mordern
Contemporary
Minimalist
Available Colors
Upholestry
Velvet, Fabric, Vegan ,Leather
Velvet, Fabric
Fabric
Frames
Kiln—dried hardwood frame
Cushions & fillings
Pocket coils surrounded by Mattress quality foam 100% Feather—Fiber Blend Filling high—density foam and topped with a layer of mattress quality memory cruelty—free synthetic foam
mattress quality memory cruelty—free synthetic foam feathers
100% feather fiber blend
Comfort Level
Medium Firm
Medium Plush
Cloud—soft
Assembly
10 minutes
15 minutes
10 minutes
SHOP ALBANY COLLECTION
SHOP PARK COLLECTION
SHOP KOVA COLLECTION
6
Talk to one of our design experts
Do you still have questions?
Our team of design experts is here to help you find a sofa that matches your style, preferences and budget. Give us a call at 1.800.681.5831 to schedule your free consultation.